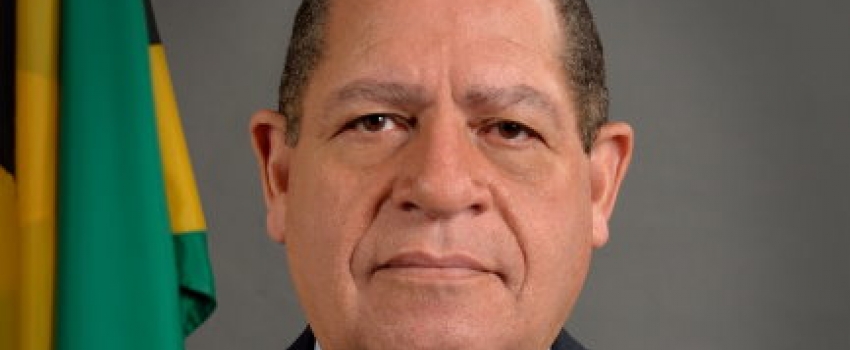 Minister of Industry, Commerce, Agriculture and Fisheries, Hon. Audley Shaw.
In an effort to increase the export of nontraditional products and support the development of Jamaica's micro, small and medium-sized enterprises (MSMEs), JAMPRO, in partnership with the Jamaica Manufacturers and Exporters Association (JMEA) and the Jamaica Business Development Corporation (JBDC), launched the third installment of the agency's flagship export development programme, Export Max on November 29, 2018.
Export Max III is a 3-year programme geared towards providing focused capacity building, advocacy and market penetration support to 50 exporters and export ready firms. The goal of the programme is to enable the companies to be competitively positioned to take advantage of market opportunities, and ultimately make a greater contribution to the overall performance of the Jamaican economy.
Speaking at the official launch at the Spanish Court Hotel, New Kingston, Industry, Commerce, Agriculture and Fisheries Minister, Hon. Audley Shaw, said that, "Jamaica has strong export potential and growing export capacity. The imperative for achieving greater export performance and thus realising export-led growth, and global competitiveness in Jamaica's exports as part of the National Export Strategy is, therefore, of extreme importance as we strive for national prosperity and wealth creation".
Minister Shaw further informed that the Government is committed to promoting Brand Jamaica to the world and, identifying new trade and investment opportunities in order to spur economic growth. He said that the Ministry will continue to work with critical stakeholders to enable them to capitalise on opportunities in the export market, as more than ever, greater focus must be placed on growing the economy through exports.
"One of the things that my Ministry is committed to doing is changing the soft infrastructure that will support the growth of trading across borders," Minister Shaw added.
Export Max III will build on the success of Export Max I and II, which were launched in 2011 and 2014 respectively. The first iteration saw 15 companies participating while a group of 20 Jamaican exporting and export-ready companies were identified the second time around. The companies received capacity building and export promotion support, with special consideration given to companies operating within priority sectors of the National Export Strategy that is, agro processing, aquaculture, coffee, fashion, minerals and mining, ICT, entertainment and education.
-30-