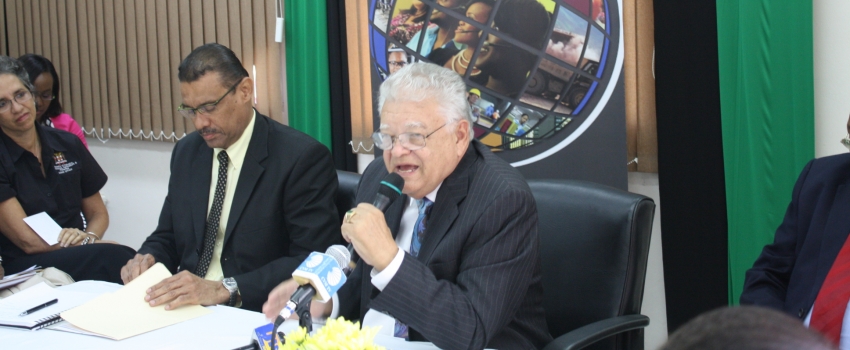 Minister of Industry, Commerce, Agriculture and Fisheries, Hon. Karl Samuda on Wednesday, June 22, 2016 launched the Micro, Small and Medium Enterprise (MSME) Thematic Working Group (TWG).
The Group will serve as the main mechanism nationally for coordinating and monitoring MSME-related strategies and actions, particularly those falling under the Vision 2030 Jamaica - National Development Plan's outcome #8 entitled, "Enabling Business Environment" and outcome #12 entitled, Internationally Competitive Industry Structures.
TWG members are drawn from stakeholders across various MSME areas, including the relevant government ministries, departments and agencies, private sector members, industry players, academia, civil society, and international development partners. The strategic focus areas of the Group include:
 Supporting the policy and regulatory framework for MSME development
 Access to capital
 Diversification of the financing eco-system of MSMEs
 Promoting and developing a culture of entrepreneurship and innovation
 Advancing the role of MSMEs in sustainable development
 Training, capacity development and technical assistance
 Support for business development and capacity-building
 Fostering inclusiveness of youth, females and other groups in entrepreneurship
The Group will monitor and review the various areas in the implementation of policy and strategic actions, using agreed indicators and targets, while identifying specific constraints to progress. It will also facilitate the creation of partnerships and act as a forum for stakeholders in the MSME arena to share expertise, experiences, best practices and information.
The MSME Office located in the Ministry of Industry, Commerce, Agriculture and Fisheries, and the Vision 2030 Secretariat, located within the Planning Institute of Jamaica (PIOJ), will provide technical and administrative/logistical support to the TWG.