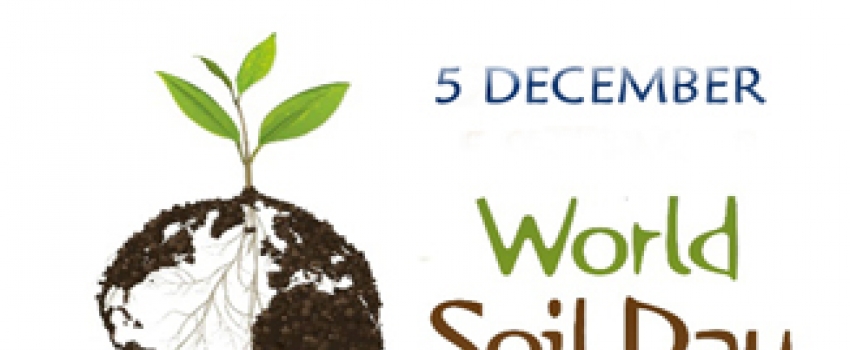 Under the theme 'Caring for the planet starts on the ground,' Jamaica will celebrate World Soil Day 2017 on December 5 with an expo at the Ebony Park HEART Academy spearheaded by the Agricultural Land Management Division (ALMD) of the Ministry of Industry, Commerce, Agriculture and Fisheries.
Joan Morrison Brown, head of the ALMD, says the exposition is geared towards building awareness of the importance of soil and land use management in a sustainable manner.
The expo will cater to students and members of the public from the surrounding communities and will include displays from other divisions within the Ministry.
The ALMD display will focus on the soil types present in Clarendon, a crop suitability map for the Clarendon plains, land management and a mini lab display featuring a simple soil experiment and feel test for different soils. There will also be a poster display at the Ministry's office at Hope Gardens.
World Soil Day is observed internationally as part of efforts led by the United Nations Food and Agriculture Organisation (FAO) to raise awareness of the importance of this natural resource. It is aimed at highlighting the importance of protecting the soil and strategies for its sustainable use.
Some 75 of the 100 different soil types in Jamaica are classified as major soils suitable for agriculture. Research indicates that only 25% or 271,600 hectares of the island's land is classified as arable lands, indicating how valuable and precious Jamaica's soil resources are.
Soil, which is an essential resource and a vital part of the natural environment from which most of the food is produced, is under pressure from increases in population, higher demands for food and competing land uses. The FAO reports that approximately 33% of our global soils are degraded.
In addition, it provides living space for humans, as well as essential ecosystem services, which are important for water regulation and supply, climate regulation and biodiversity conservation.
-30-