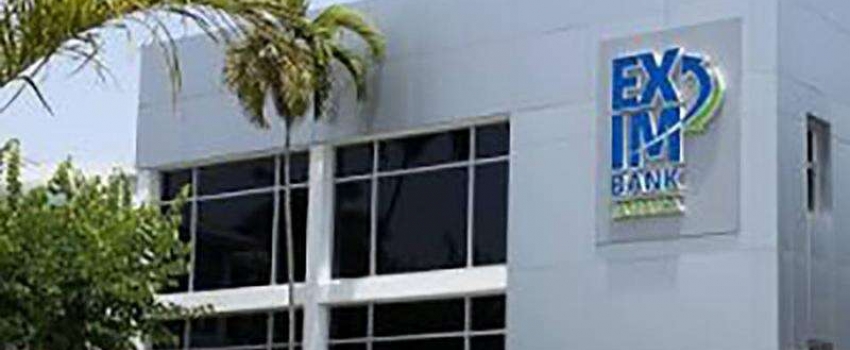 The National Export-Import Bank of Jamaica Limited (Exim Bank) reports that Jamaicans are continuing to benefit from use of its facilities for Cuban exports.
In an update on lending operations in documents laid in Parliament on February 7, 2023, The National Export-Import Bank of Jamaica Limited (Exim Bank) reported that Jamaicans are continuing to benefit from the use of its facilities for Cuban exports.
The update, coming from the bank's 2020-2021 annual report, indicated that Exim continued to make available to the Banco Nacional de Cuba (BNC) lines of credit facilities in the amount of CDN$10 million to be used to finance the export of Jamaican-manufactured goods to Cuba. It also allows Jamaican exporters to penetrate and expand their sales into the Cuban market.
CDN$5 million of the line is financed by Bank of Nova Scotia Jamaica Limited and CDN$5 million by Exim Bank.
The bank indicated that to [reporting date] it has cumulatively disbursed, under letters of credit to Jamaican exporters, CDN$70 million (approximately $8.16 billion).
The credit facility has been used to facilitate the export of agricultural and industrial chemicals, fertiliser, paints and varnishes, automotive finishes, window frames, scrap metal, haircare products, leisure wear, and animal feed. In the past four years, however, the lines have been used mainly by clients for the export of agricultural chemicals.
For its overall lending operations, Exim said that despite "contraction in the economy resulting from the pandemic, increased competition from the other players in the market and uncertainty in business environment", it had achieved loan utilisation of $4.2 billion, which was 32.26 per cent below the revised target of $6.2 billion.
Under financial solutions to SMEs, there was 77.14 per cent of its loan utilisation being disbursed to that segment with the remaining 22.86 per cent being disbursed to large corporations providing support to SMEs.
The bank launched one new product during the financial year — a receivables facility that provides working capital support of up to 75 per cent of outstanding receivables to a maximum of $10 million for a period of up to 90 days and is repaid directly by the buyer to the Exim Bank through an assignment of receivables.
The annual report noted, "This facility provides much-needed working capital support to the supplier, thus ensuring continued viability of the business while it awaits the payment of receivables. The minimum amount allowed under this facility is $2 million.
The bank also launched a partnership with Jamaica Promotions Corporation to provide financing to small exporters via a programme called Export Max. Under this initiative, qualified exporters can access financing at a reduced interest rate and fees with expedited processing.
Reporting on the agreement with the Tourism Enhancement Fund (TEF) for a $1-billion line of credit to be made available to companies in the tourism sector, the bank said it disbursed loans totalling $1.3 billion to small and medium-sized tourism enterprises (SMTEs). Repayments as at 31 March 2021 totalled $465.5 million, which is available for lending.
Borrowers include small accommodations, attractions, water sports, bike/car rentals, domestic tours and networks such as gastronomy, spa and wellness, shopping, sports, and entertainment. Loans are provided at an interest rate of 4.5 per cent per annum, repayable initially for 5 years, but which was expanded to seven years by the TEF during the last financial year.
The TEF has agreed with Exim to on-lend the repayments from the line of credit to qualified beneficiaries in the interest of extending additional loan funds to SMTEs in the tourism sector.
Under Exim's trade credit insurance (TCI) product, total premium income reported at year-end March 2021 was $8.56 million, 80.21 per cent higher than the $4.75 million recorded in the previous year.
Trade credit insurance provides policyholders with protection against the risk of non-payment by buyers and offers coverage at competitive premium rates. Under the TCI, policyholders can recover up to 85 per cent (commercial risk) and 90 per cent (political risk) of losses, occasioned by non-payment of receivables by approved buyers.
Exim said that the insurance product will soon be repositioned and promoted in the commercial business space to offer a better understanding to secure market expansion and business development.
Source: Jamaica Observer